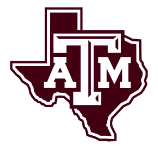 Texas A&M University
Texas A&M cuts administrative burden in half
"We were looking for one system that would integrate with our current system of record."
Challenge
Everything really is bigger in Texas. Texas A&M receives nearly a billion dollars in research funding, submits more than 5,000 proposals each year, and employs around 200 employees in sponsored research. To empower their large, thriving research organization, they needed a solution to help streamline processes while reducing administrative burden (instead of yet another username and password).
"We had to use too many portals," explains Lyndal Arceneaux, Senior Proposal Administrator. "Fastlane, Assist, Research.gov, grants.gov, EERE, USDA…there were too many logins and passwords and places to submit proposals."
Additionally, the systems did not integrate with each other or with Texas A&M's existing system. Lyndal and her colleagues use a homegrown eRA system called MAESTRO to keep track of documentation, information, proposal routing, and award management. The lack of integration with agency portals (a common struggle in research administration) led to issues like duplicate data entry. It was time to adopt a system-to-system proposal submission solution.
Solution
Getting buy-in for a new system and updating processes was the first step for Lyndal and her team. Cayuse Proposals impressed them with its user-friendly navigation and clean design. "A lot of systems had too much going on in the interface and weren't simple," Lyndal says. Another point in Cayuse's favor was that it could integrate with MAESTRO. "We were looking for one system that would integrate with our current system of record," Lyndal says.
Cayuse also looked easy to learn compared to alternative solutions, an important consideration due to the large number of staff who'd need to be trained. Cayuse Proposals was the clear winner in Lyndal's mind, and she was glad when leadership agreed.
They took a strategic approach to the implementation process, including taking time for process mapping and evaluating how they upload documents. Lyndal and her team reviewed contact info in existing HR systems to ensure data integrity and decide on data mapping before loading 16,000 users into Proposals. By investing energy up front, they ensured Cayuse and MAESTRO would integrate in the way they needed, saving time down the line.
Results
Lyndal and her team's hard work and planning paid off. Cayuse has improved internal processes and integration with their internal system of record, and Texas A&M is enjoying the following benefits:
Increased efficiency
Lyndal says Cayuse has more than halved the number of places they have to log in to enter proposals. Budget prep is also much faster: "Putting a prepared budget into an R&R budget form used to take twice as long as it does now with Cayuse Proposals," Lyndal says.
She added: "When preparing sponsorship forms, Cayuse's replication function is a huge time-saver. Her team loves being able to autofill institution and personnel info as well as duplicate budget info, rather than typing the same information 15 times a day. Additionally, better internal routing speeds up proposal preparation.
Data accuracy
Proposals provides 1,500+ real-time error validations to ensure proposal accuracy, and Lyndal says these are a big help. "One of the great things about Proposals is the rolling validations. It catches more things than we can catch," she says, as well as providing peace of mind.
Happy faculty and staff
Cayuse has received a positive reception from faculty and staff at Texas A&M. "PIs say it's a user-friendly system and very easy to navigate," Lyndal says.
Thanks for sharing your story with us, Lyndal!