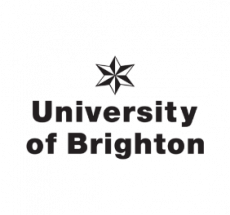 The University of Brighton
Saving time and streamlining its doctoral program processes with Graduate Education Manager
"We needed a system whereby documents would be available online. And where one person takes an action, it automatically sends an action to the next person. We wanted to minimize paper trails, which had the risk of things falling through the crack."
Challenge
The University of Brighton has been part of the city of Brighton & Hove in the south of England since 1859. With some 19,000 students and 2,600 staff studying and working on four campuses, Brighton University began as an art school situated in the Royal Pavilion kitchens. Dr. Ross English, Doctoral College Manager at Brighton, is responsible for overseeing all doctoral degree programs across the university. "Our office manages everything from admissions right through to degree conferral and everything in between. We are an entire registry function for doctoral studies."
Gaining administrative efficiency by eliminating paper-based processes
Most processes and workflows at Brighton were paper-based—albeit electronically paper-based. The university had adopted a bifurcated doctoral program management process whereby some decisions were made at the School level while overall responsibility remained with the doctoral college. This meant that decisions concerning a student's program progression or a request to change studies needed approvals from multiple signatories depending on the request. Processing changes using email and paper-based workflows risked communications and information getting lost.
The doctoral college also changed its progression review process. Rather than being carried out by a few seconded academic staff, annual reviews now involved bespoke panels for each student. Consequently, the whole review process that used to require the attention of five or six people now requires as many as 100.
Brighton recognized that they needed a system to automate sign-offs and a single location for faculty, staff, and students to access all information related to a student's post-doctoral study. "We needed a system whereby documents would be available online. And where one person takes an action, the system automatically sends an action to the next person. We wanted to minimize paper trails, which risked things falling through the cracks,"  Ross said.
Solution
A comprehensive solution to streamline meetings, monitor progression, and manage examinations
The University of Brighton turned to Cayuse for a solution to improve the efficiency and accuracy of their graduate program administration processes.
Cayuse's Graduate Education Manager (GEM) makes it easy for faculty to oversee every aspect of post-graduate student progress. The cloud-based app streamlines the administration process and increases operational efficiency, positively impacting existing students and opening the door to the expansion of the graduate program. With GEM you get:
24/7 access to accurate, comprehensive, and up-to-date records of doctoral research projects
The ability to easily record supervision meetings
Access to online forms making administration easier
Tools to effectively manage training and development events
Extensive reporting on every aspect of a doctoral research program
The University moved forward with GEM implementation. "Now, any formal interaction around process between the student and doctoral college takes place in GEM. This is now the place where we interact. If a student requests a change or undertakes a progression review, GEM is where they go to track progress. It's where we keep all information about the degree's formal aspect and where we immediately see where things stand," Ross said.
The university also uses GEM for students to book research and development programs, and to store formal supervisory meeting notes. UK-based students can see which actions supervisors approved making it easy for everyone to be on the same page. In the past, international students studying in-country on a visa had to ask supervisors to manually sign off on each month's progression, but now that entire process is automated saving students, faculty, and supervisors significant amounts of time.
Results
Moving from disparate tasks and confusion to efficiency and clarity
"GEM adds clarity for our students," Ross explains. "They are not reliant on being told individually how to do things. There is a system that they can go to for information. Having the paperwork all in one place is enormously helpful. No one has to ask where a report or form is. It's always there for all who are authorized, to view and access when needed. GEM allows us to limit who gets to see what, which in GDPR times is essential. If a report by a student should only be seen by some people, we can control who has access in GEM, whereas an email can be forwarded on to anyone with no trail of who had access."
Ross enthuses that it's also good for recently hired staff members who are learning new processes because GEM guides them through step-by-step. This has been particularly valuable given that many teams are working remotely. When not in the office asking a quick question is more difficult and with GEM trainees can see what they need to do next in their task progress.
"If an administrator takes annual leave, is ill, or leaves the university, previously, there was no way of knowing the status of different tasks. With GEM, anyone can go in, see where we are, ask questions, and reroute tasks to someone else. If a new staff member joins and takes over, GEM picks up the new person's credentials, so they can access the same things, see the task list and keep things moving. Given the tremendous complexity involved in managing a post-doctoral degree program, I don't know how you could run it without Graduate Education Manager!"
Planning for a more efficient future
Ross is pleased with how much improved managing postgraduate programs at Brighton has become with GEM and the many ways the application more easily structures program objectives and expectations. Ross said, "Graduate Education Manager provides a framework for structuring processes. Getting processes right comes into sharp focus when inputting them into an online system."
Brighton recently decided to move their entire examination system to GEM. They are in the process of configuring GEM to connect to their existing systems, followed by setting expectations and developing training to establish a watertight process to better support students as they move through the examination process and out into the world to pursue new projects and careers.